On Thursday afternoon, a social event – a trip to Kuks – will take place. This outing will offer a rich cultural experience, allowing attendees to explore the unique baroque complex of Kuks in the Hradec Králové Region of the Czech Republic. Highlights include the historic Hospital building, the peaceful medicinal Herb Garden, and the captivating outdoor gallery featuring Mathias Braun's allegorical statues.
Kuks is a unique baroque complex located just 30 km north of Hradec Králové.
The trip to Kuks is a journey through time, immersing visitors in the rich history and stunning architecture of the 18th century.
Official web – www.hospital-kuks.cz
Adding to the unique baroque experience of Kuks, a visit to the nearby restaurant "Na Sýpce" is a culinary delight not to be missed. Located just a short distance from the main complex, this charming establishment offers a chance to indulge in authentic Czech cuisine. The dining experience is set in a beautifully restored barn, adding a rustic charm to the gourmet experience. A special highlight is the raut, a traditional Czech-style banquet, which offers a variety of delicious dishes, both sweet and savory. With the perfect blend of local ingredients and masterful cooking techniques, "Na Sýpce" adds a gastronomic dimension to your visit, making your trip to Kuks an immersive cultural experience from morning to evening.
Official web – www.hospodanasypce.cz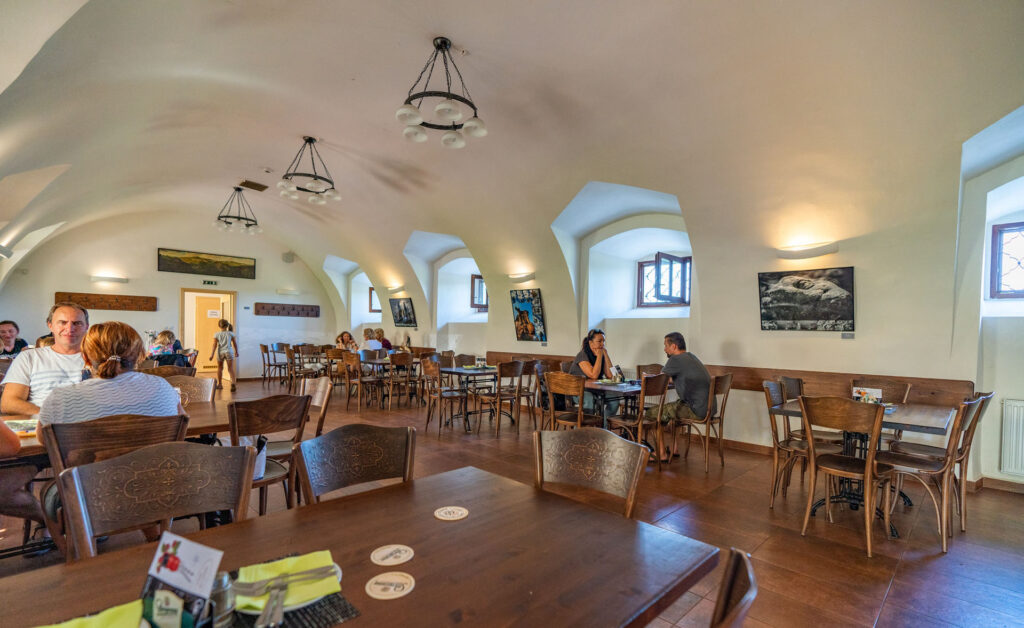 Restaurant "Na Sýpce"